MAIN
Paul Kimball
seasons 1 – 4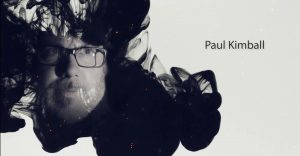 Paul Kimball is an historian and lawyer by training, and an award-winning filmmaker by profession. Over the past two decades, he has written, directed, and produced a wide variety of programming for television, as well as three feature films. One of Canada's most experienced investigators and researchers into the paranormal, he has spoken about the subject at numerous conferences and on myriad radio programs, and has written about his investigations, experiences, and theories in his book The Other Side of Truth. He brings an open minded sense of curiosity to his investigations that stems all the way back to his childhood, when he formed a neighborhood detective agency with his brother Jim (based in their parents' garage), along with a quirky sense of humour, and a reckless abandon in confronting the unknown that often puts him at odds with more cautious members of the Haunted team, particularly Holly.
Catch-phrase: "Ghosts good. Demons bad."
Key equipment: Ghost Box, K2 Meter, Trigger objects
Nicknames: Mully, Obi-wan, Ghost Rogue
Holly Stevens
seasons 1 – 4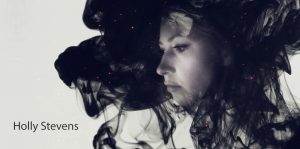 Having grown up in a 100 year old house next to a graveyard in the Annapolis Valley, Holly Stevens is no stranger to paranormal energies. But it wasn't until her foray into the unknown in 2009 with Ghost Cases that she really had  the chance to explore the possibilities of the world beyond with an open mind. Now back into it again with Haunted, there seems to be no turning back. Armed with an analytical mind, thanks to her training in medical science, and an almost empathic, connection with the other side, Holly is driven to explore what lies beyond the veil of  our material world. She believes that there may be a highly complex realm that interacts with us within a fragile set of rules and boundaries, and she is determined to explore it as closely, and as safely, as possible, which leads to conflict from time to time with Paul and Dillon over what she feels is their more reckless approach to making contact.

Catch-phrase: "What did you do?" (usually directed at Paul and / or Dillon)
Key equipment: ADR, Infrared Thermometer, REM-Pod, EDI
Nickname: Sculder
Dillon Garland
seasons 1 – 4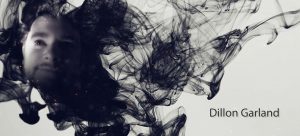 Dillon Garland is a film director and writer currently living in Halifax, Nova Scotia. He is the director of the award winning feature film The Last Divide, as well as Afraid to Speak. He has also directed over 30 music videos for various Nova Scotia artists, and has created content for local businesses across the province. Originally the Director of Photography for Haunted, it was never intended for Dillon to become a part of the actual ghost investigating team, but as with all of the other crew members, he has been drawn into the maelstrom of paranormal activity. Having now transitioned to the investigative side of the Haunted team, Dillon brings a sense wonder to his quest for answers, mixed in with the same kind of reckless adventurism that often marks Paul's approach. This has led, on more than one occasion, to what the rest of the team consider ill-conceived experiments that have brought them too close to the Dark Side of the paranormal. With an open mind, and just enough fear to keep him honest, Dillon has plunged deep into the world of the paranormal in hopes to find evidence of exactly what it is that seems to be interacting with the Haunted team from the other side. So far, what he has discovered is far more terrifying than he ever imagined.
Catch-phrase: "Sure. Why not?"
Key equipment: Ghost Box, Night vision camera,  ADR
Nickname: Anakin
SUPPORTING
Jim Kimball
seasons 1 – 4
Jim Kimball is a teacher and a financial whiz by training, as well as a proud former member of the Canadian Forces (reserves). After spending some time teaching and communing with polar bears in the wilds of the Canadian north, he returned to the East Coast to work in the film and television industry, starting as a production assistant and working his way up to production management and producing. He got his first taste of the paranormal while working on the series Ghost Cases in 2009, and has returned for Haunted. Jim is the quiet member of the team, keeping watch over the others as they delve deep into the investigation, and looking for anomalies recorded by the CCTV cameras. He is also the primary researcher for the series, seeking to find the most unique and intriguing locations for the Haunted team to investigate. Jim is definitely the most skeptical member of the Haunted team, or at least he tries to be, but as the series has gone on he has found more and more times when there is simply no reasonable explanation as to what happens during an investigation – including, from time to time, things that have happened to him.
Catch-phrase: "#morejim"
Key equipment: CCTV, notebooks, Infrared thermometer
Nickname: The Watcher
Chelsea Comeau
seasons 1 – 4
Kristyn Green
seasons 3 – 4
Taber Crosby
seasons 3 – 4
Taber Crosby is an audio engineer and musician based in Halifax Nova Scotia. Since 2013 Taber has worked on a variety of projects, including indie films, commercials, television series, albums, and EP's. Taber was excited to bring his skills to Haunted season 3, and now with several episodes under his belt, he has brought a keen focus and attention to detail, making sure nothing is missed or overlooked by the Haunted crew. In other words, he hears everything, and is often looked to by other members of the team for confirmation of sounds that they think they may have heard. As with all the team members, Taber was initially skeptical… until he started hearing strange noises himself, and watching his batteries inexplicably drain much faster than they should, and discovering patterns within some of the ghost box recordings. Now… well, he's not sure what to think. 
Catch-phrase: "You heard it right."
Key equipment: Headphones, Zoom F8 field recorder, ADR
Nickname: Boomer
GUESTS
Kym Bennett
season 1
Carly Brannen
season 1
Dillon's younger sister Carly joined the team for their investigation of the Seaside Community Center in her hometown of Clark's Harbour, Nova Scotia, and she quickly became very directly involved in the investigation.
Rachel Jones
season 3
A nurse from Halifax with a lifelong interest in ghosts, Rachel joined the team for their investigation of the Kings Playhouse in Georgetown, PEI, where she formed a mischievous bond with Holly and experienced several strange events.